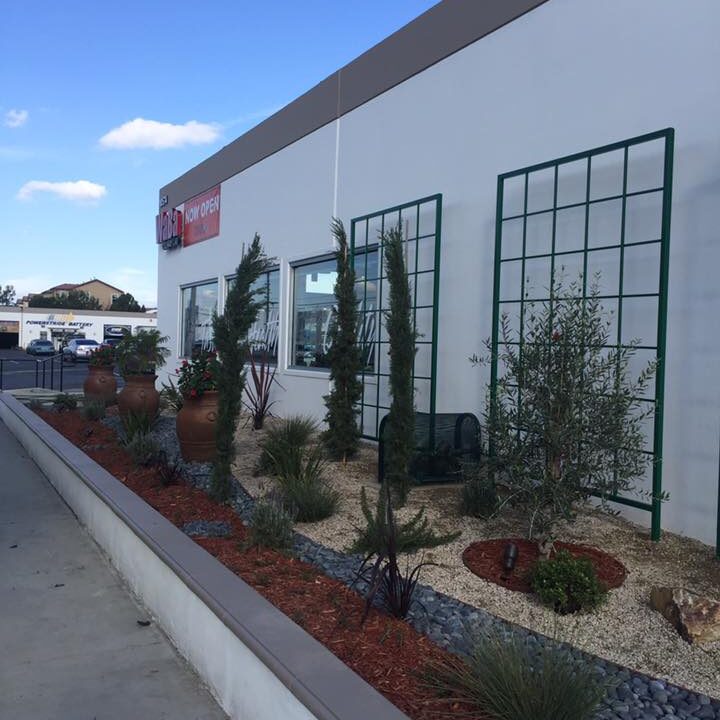 Professional installation of an irrigation system can make your landscape last longer and be even better.
Drain System Installation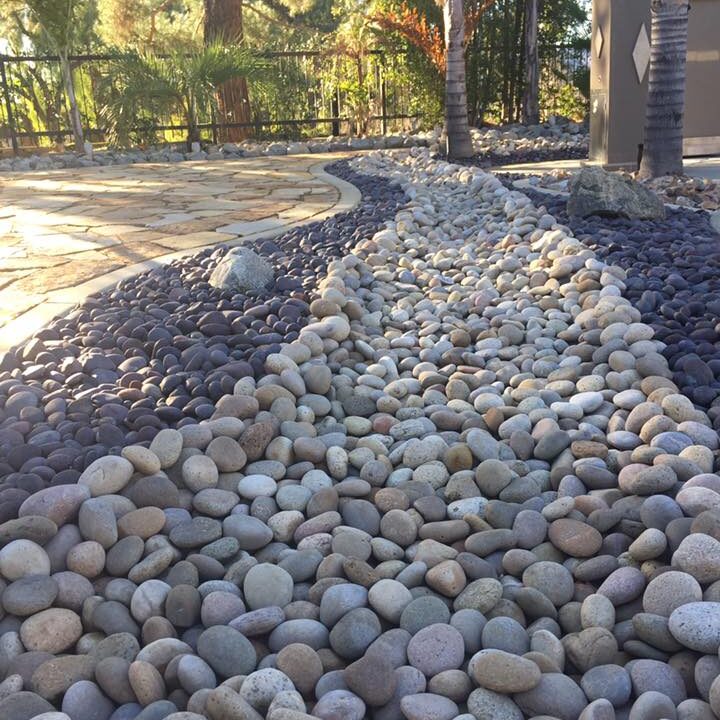 A proper drainage system for your busines is a necessity. This will allow excessive water, such as rain, to find its way out.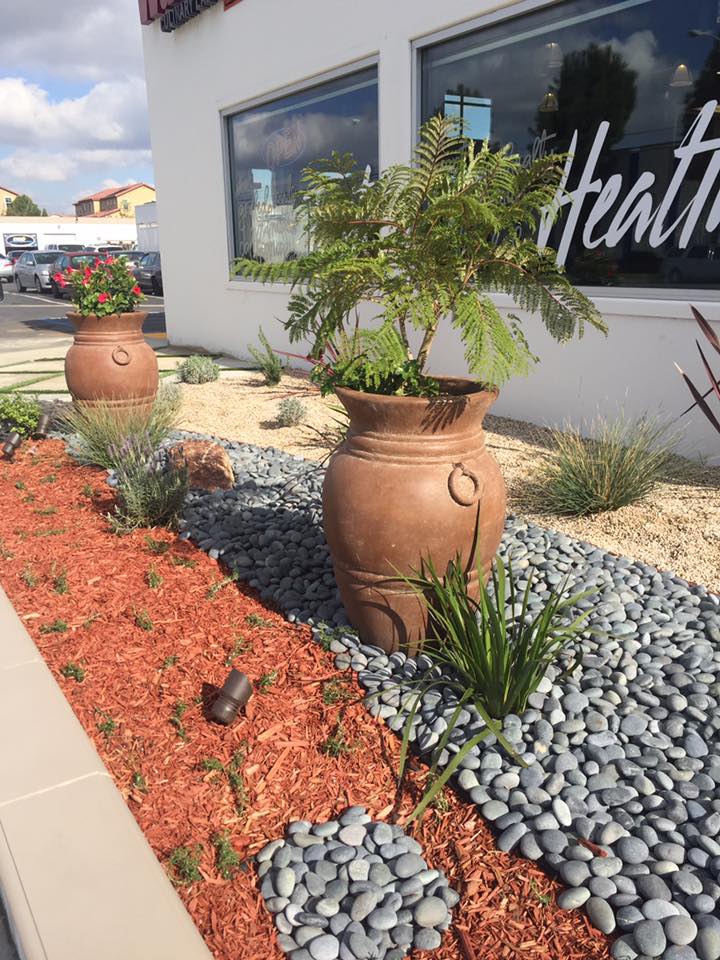 Stand out from the competition with a gorgeous new landscape design. Attract & keep more customers with an inviting storefront.
Our Custom Landscaping Services are also ideal for Southern California Water Conservation. See how we can help you save water, time & money with stone landscape design, drip systems, rain sensors & more.
Benefits of Custom Commercial Landscape Design
At ZunigaScapes we understand that each space is unique. We design around the natural Southern California environment to reflect your style.
We will help you convey the right message about your business. Whether you have a restaurant, office or storefront the first thing customers will see is the exterior. Tell your customers about your brand instantly with a fresh design.
Show off the architecture of your property. We accentuate the existing architectural design with our landscaping.  Create a heaven with walkways, benches, custom flower color combinations or anything else to create the image perfect for your space.
Keep people engaged & staying longer. Adding benches, pathways, fountains or seating areas encourage people to stay & enjoy your outdoor space.
Conserving water is our specialty.  One of our main concerns here in Southern California is saving the amount of water used to preserve the look of the landscape. We install drip & irrigation systems throughout the property so every plant will get just the right amount of water without wasting a single drop. Read more about our water conservation.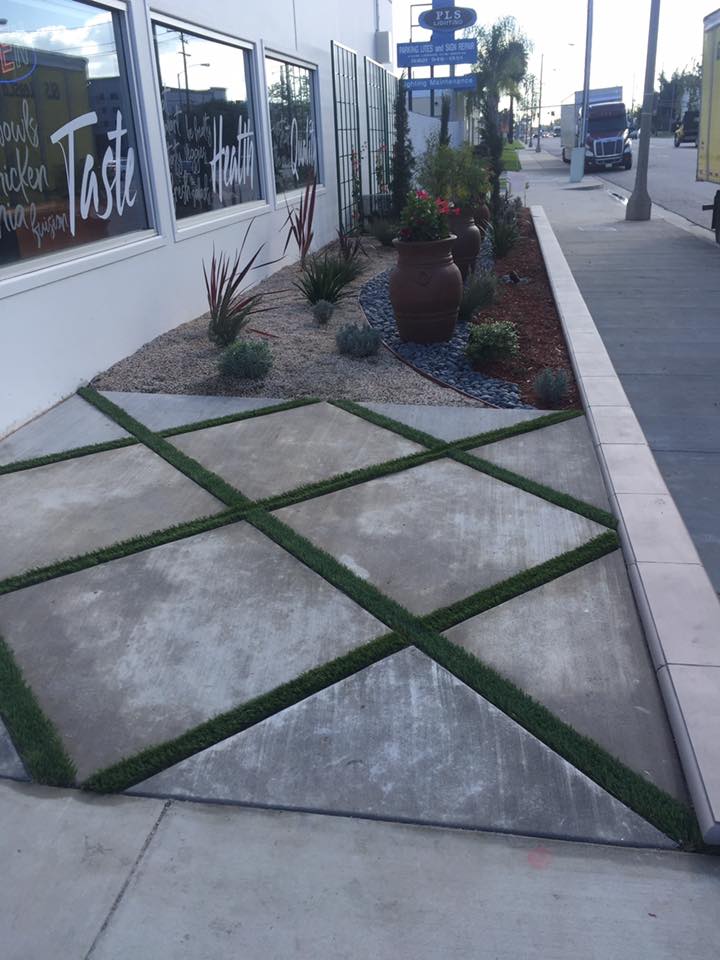 Ready to refresh your landscape design?
Call ZunigaScapes today for a free quote!
We are based out of Moreno Valley, and service surrounding counties of Riverside, San Bernadino, Orange & Los Angeles.